books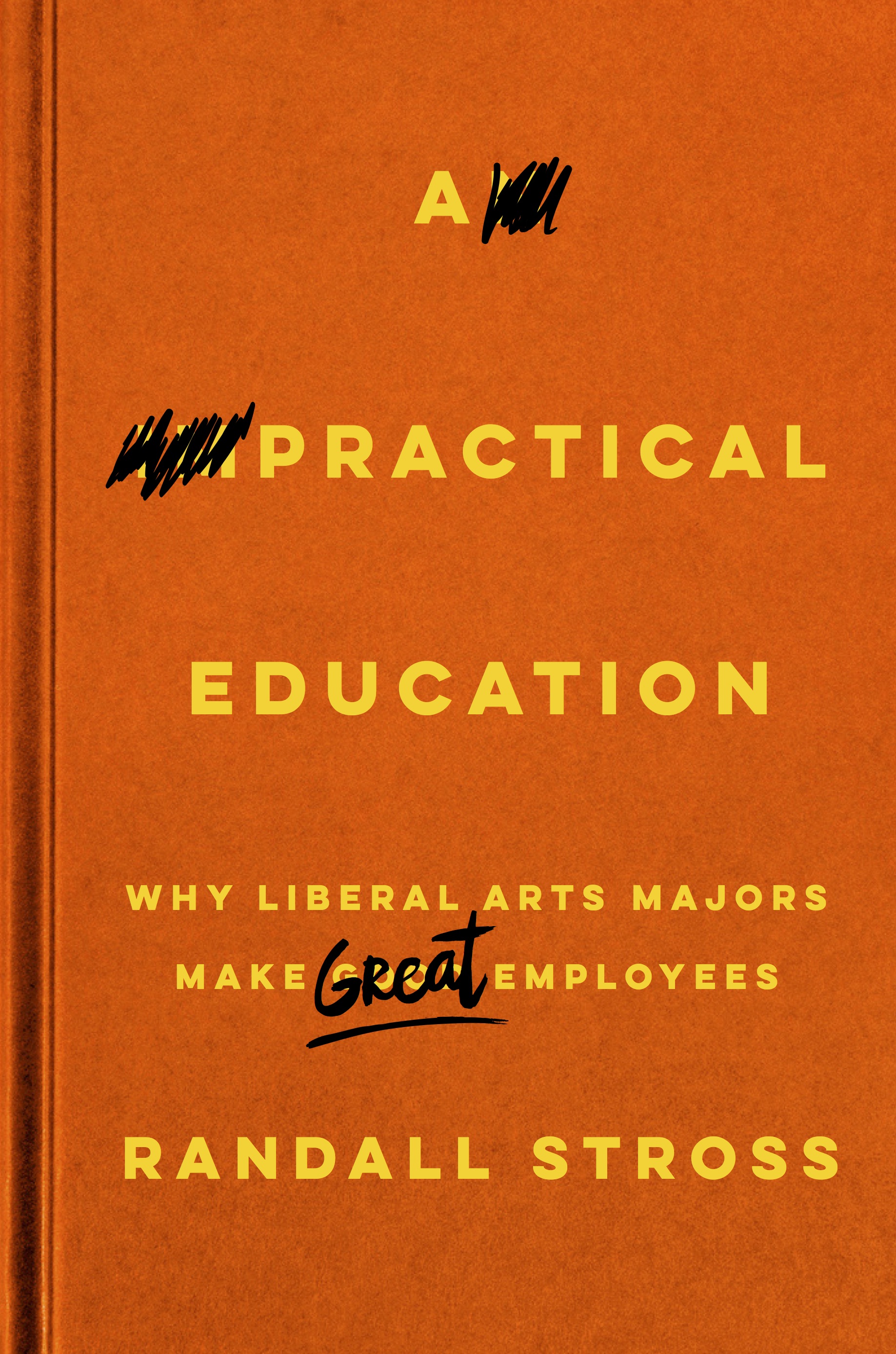 A Practical Education: Why Liberal Arts Majors Make Great Employees
Redwood Press/Stanford University Press
Paperback: September 2018
Hardcover: September 2017
Description by publisher
John L. Hennessy (President Emeritus, Stanford University): "Randall Stross celebrates the importance of a liberal education with its emphasis on critical thinking, communication skills, and ability to master new subjects. He makes a strong case that such an education provides the best foundation for life, both in the workplace and beyond. I agree with him 100%!"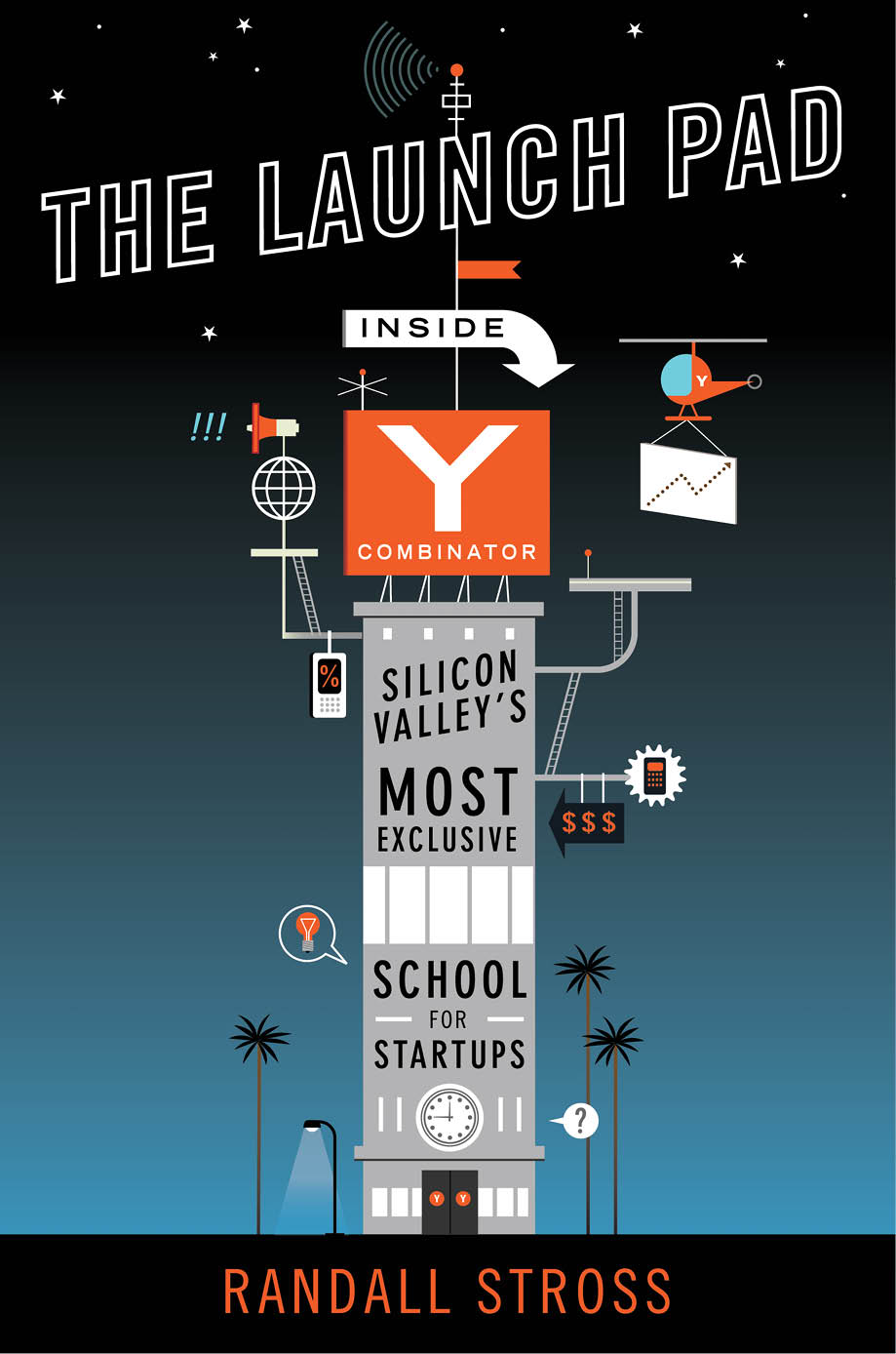 The Launch Pad: Inside Silicon Valley's Most Exclusive School for Startups
Portfolio/Penguin
Paperback with new epilogue: 2013
Hardcover: 2012
Eric Ries (author of The Lean Startup): "Y Combinator is a national treasure, a Silicon Valley seed fund that is mass-producing new startups. ...Randall Stross's behind-the-scenes look at YC offers a rare glimpse into what it really takes to conceive an idea and get it to market as quickly as possible. The Launch Pad is a must-read for anyone interested in the realities of modern entrepreneurship." Marc Andreessen (cofounder of Andreessen Horowitz): "The Launch Pad is an intimate look at the white-hot center of the new Silicon Valley startup ecosystem. Stross's account of the best new entrepreneurs and the exciting companies they're building at startup schools is a great read for founders and would-be founders alike."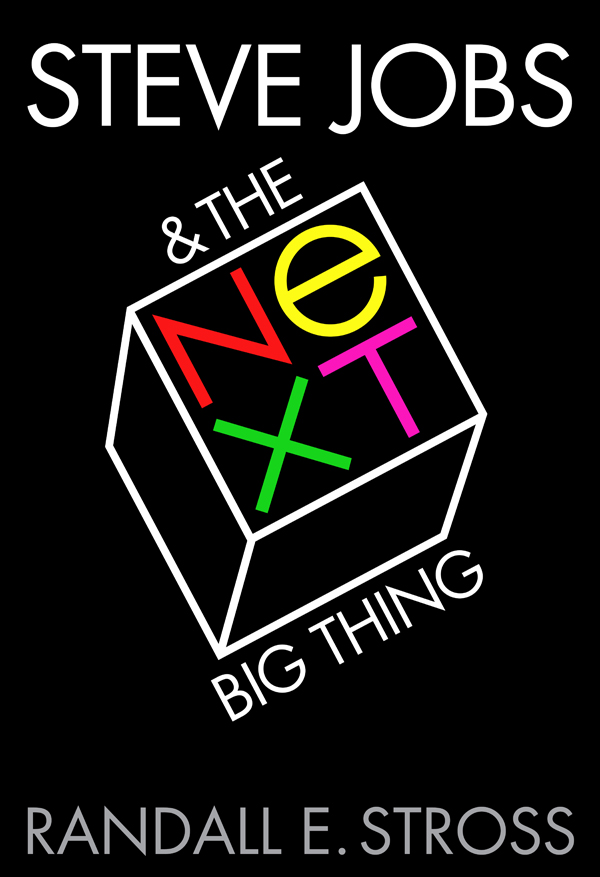 Steve Jobs and the NeXT Big Thing
Amazon Kindle reprint: 2012
Originally published by
Atheneum/Simon & Schuster
1993
Wall Street Journal: "Mr. Stross's engaging style makes what is really business history read like a novel. ...Based on extensive interviews and published accounts, Mr. Stross uses vignettes and word pictures to make the computer industry and some of its unique personalities come alive." New York Review of Books: "Randall Stross's wonderful book…combines clear mastery of the relevant technology with great story-telling skill." San Jose Mercury News: "One of the most compelling business books of the year."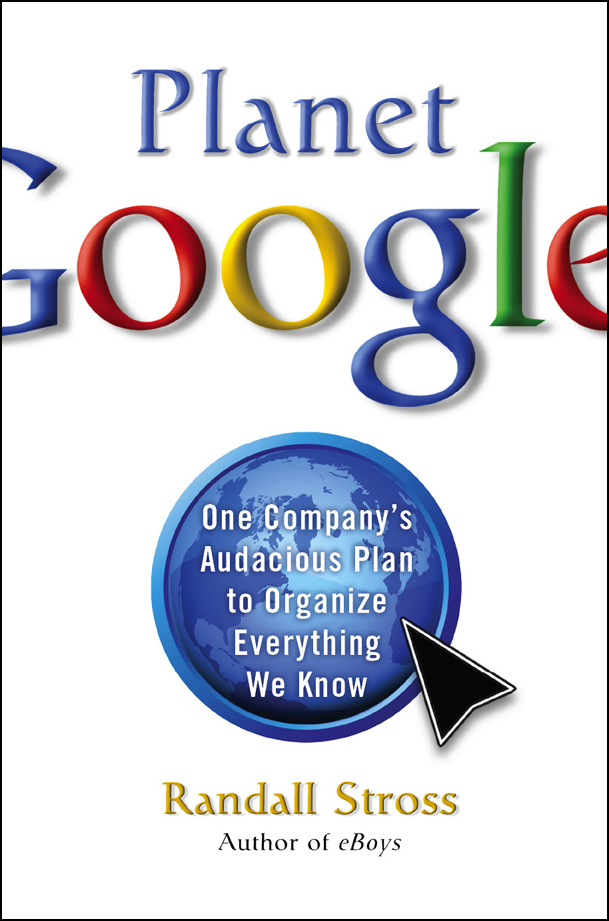 Planet Google: One Company's Audacious Plan To Organize Everything We Know
Free Press
Hardcover 2008/paperback 2009

Publisher's Weekly: "In this spellbinding behind-the-scenes look at Google, New York Times columnist Stross ...(The Microsoft Way) provides an intimate portrait of the company's massively ambitious aim to "organize the world's information." Drawing on extensive interviews with top management and his astonishingly open access to the famed Googleplex, Stross leads readers through Google's evolution from its humble beginnings as the decidedly nonbusiness-oriented brainchild of Stanford Ph.D. students Sergey Brin and Larry Page, through the company's early growing pains and multiple acquisitions, on to its current position as global digital behemoth. Tech lovers will devour the pages of discussion about the Algorithm; business folk will enjoy the accounts of how company after company, including Microsoft and Yahoo, underestimated Google's technology, advertising model and ability to solve problems like scanning library collections; and general readers will find the sheer scale and scope of Google's progress in just a decade astounding. The unfolding narrative of Google's journey reads like a suspense novel. Brin, Page and CEO Eric Schmidt battle competitors and struggle to emerge victorious in their quest to index all the information in the world." Fortune: "Today, Stross tells us in his vigorous history/analysis/appraisal of the 21st century's most notable company/employer/verb, America consumes more power running its data centers than its television sets….Though Stross's eyes occasionally pop at the wonders being concocted in the Googlian halls, this isn't a fan book; he's as insightful on the company's failures (the oafishly naïve start of its book-scanning operation, the financial swamp of its video efforts) as he is on its triumphs." strong>Time: "A computer enthusiast who wants to Google Google couldn't find a more dedicated guide than Stross, the New York Times' "Digital Domain" columnist. A true Internet scholar (there are 57 pages of footnotes), he both marvels at and takes issue with life in the Googleplex and the unrivaled (unbridled?) ambition of the young enterprise. Stross's access to the company pays off nicely for both Google's fans and people who read books on paper." Newsweek: "This story of the college start-up that grew into an 800-pound gorilla would be worthwhile for its fly-on-the-wall perspective alone. But New York Times columnist and academic Stross does more than get close to CEO Eric Schmidt and cofounders Larry Page and Sergey Brin. He limns the company's ambitions to become the keeper and manager of "all the world's information." Stross is suitably impressed by his subject's technological prowess and deft moves into areas far removed from its origins, but he also acknowledges a rising backlash over its trampling of copyrights, its cozying up to China's Web censors and its sheer bigness." Businessweek: "The challenge facing anyone who writes about Google is that readers may assume they already know all that can be said about the Internet search giant. After all, the 10-year-old juggernaut has been the subject of many thousands of press reports and at least two mainstream books. But to his credit, in Planet Google: One Company's Audacious Plan to Organize Everything We Know, author Randall Stross digs beneath the usual Googley tales of lava lamps and free gourmet food for employees to offer new insight into the company's pointedly unorthodox business practices." Wall Street Journal: "Messrs. Page and Brin, when they launched Google, had no idea how to make money from it. Two years into their venture, they developed a service that delivered small text ads based on the search terms that a user submitted. As Randall Stross notes in Planet Google, his even-handed and highly readable history of the company, the service proved to be a turning point in the history of advertising, offering ads tailored for 'an audience of one at the one best moment, when a relevant topic was on the user's mind.'" New York: "Stross, a business professor and New York Times columnist, tells the epic info-opera of Google simply and swiftly. He provides elegant microhistories of familiar subjects (the Internet, YouTube) and sprinkles just about every page with unexpected tech facts—including, most fascinatingly, the story of Google's data centers: dozens of mysterious energy-sucking warehouses filled with up to a million computers humming in the dark to minimize heat buildup."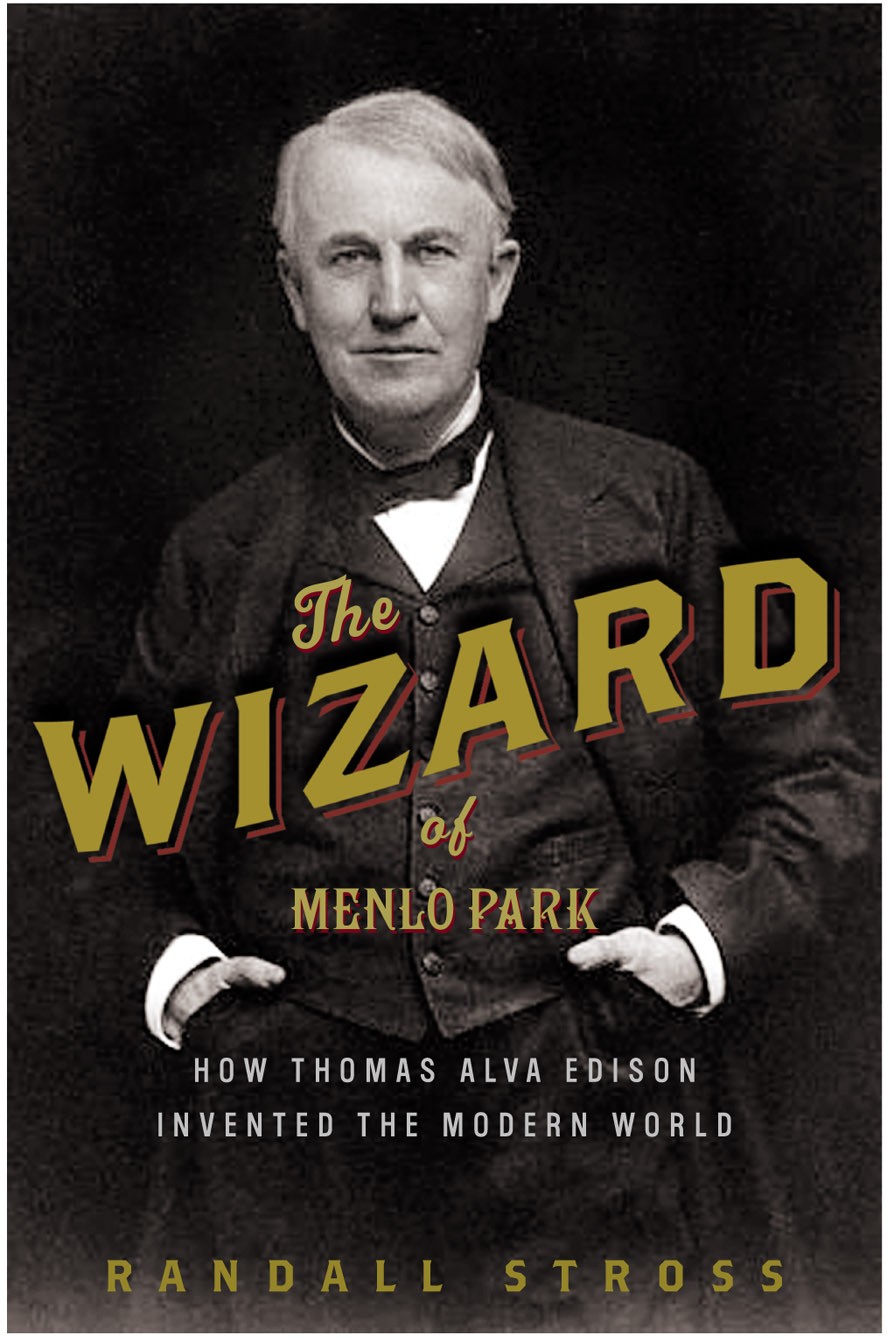 The Wizard of Menlo Park: How Thomas Alva Edison Invented the Modern World
Crown Publishing Group
Hardcover 2007

Three Rivers Press
Paperback 2008
Publisher's Weekly: "Stross's clear-eyed biography will show readers why..., even at the end of the 20th century, remains, outside the U.S., the best-known American ever." Businessweek: "The inventor has inspired dozens of biographies…But the new book, written by a columnist for The New York Times, is both enjoyable and perceptive. Especially noteworthy is its debunking of Edison mythology and its focus on the inventor's true—and surprisingly limited—achievements and failure to capitalize fully on even those." Los Angeles Times: "There is no shortage of Edison biographies, and at least 10 adult accounts of his life are in print, along with a nearly equal number of children's versions. That makes Randall Stross a pretty audacious guy, but in "The Wizard of Menlo Park: How Thomas Alva Edison Invented the Modern World," he makes a fascinating and altogether contemporary contribution to our understanding of an iconic American figure." Bloomberg: "[It's] poignant to behold Randall E. Stross's portrait of Edison as a hapless entrepreneur who more often than not misjudged his market and was thrashed by rivals…He succeeded almost in spite of himself, Stross shows in his lively new book…However vain and imperfect Edison was, this biography is neither scolding nor hostile. Stross teats us in fair measure to elements of Edisonian vision." International Social Science Review: "Does a masterful job of recapitulating Edison's life, times, and inventive legacy. Combining impeccable scholarship with a flair for story-telling, Stross's account goes beyond a mere recitation of the already well-known story of Edison's inventions and technical career. In this radical reassessment, he shows how Edison's impact on public opinion gathered a momentum which obscured the actual facts about his many disappointments and failures….It is destined to become the standard work on Edison and his era."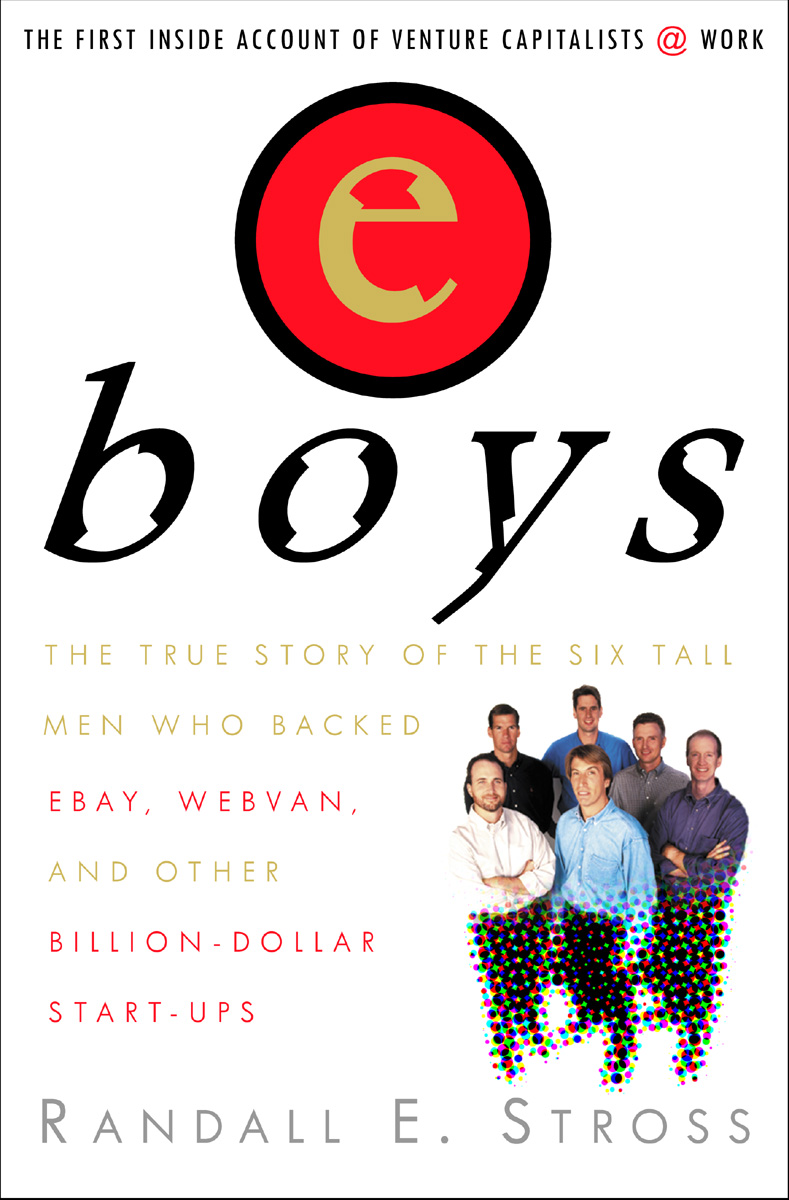 eBoys: The first Inside Account of Venture Capitalists at Work
Crown Publishing Group
Hardcover 2000

Ballantine Publishing
Paperback 2001
Wall Street Journal: "Mr. Stross gives readers a ringside seat at a singular moment in business history."... Industry Standard: "Gets to the heart of venture capital's mystique….Persuasively shows why this has captured the public's imagination as the latest version of the American dream." San Jose Mercury News: "Filled with meaty dialogue and intriguing detail….If you have to read just one of these books, choose Stross'."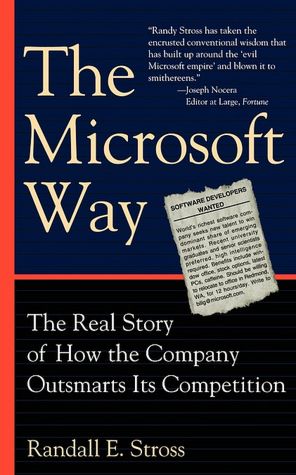 The Microsoft Way: The Real Story of How the Company Outsmarts Its Competition
Addison Wesley Longman
Hardcover 1996

Perseus
Paperback 1997
Wall Street Journal: "Many books have been written about the company..., but Randall Stross's The Microsoft Way shows the inside of the software giant's decision-making processes." Boston Globe: "Lucid and entertaining….Stross was pleasantly surprised when Microsoft gave him access to everybody from Bill Gates on down, and opened up its corporate records as well." Seattle Times: "A readable, well-documented exploration of Gates and his corporation's approach to doing business….The Microsoft Way contains lots of gritty detail, much of it substantiated by thoughtful endnotes. In an age when books tend to be shy on substantiation, Stross's work offers plenty of dog-earable pages for future reference."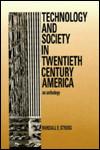 Technology and Society in Twentieth Century America: An Anthology
Editor
Wadsworth Publishing
1989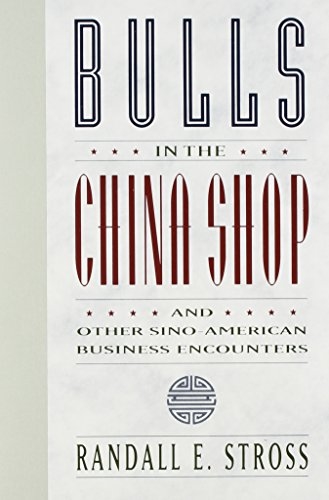 Bulls in the China Shop and Other Sino-American Business Encounters
Pantheon Books
Hardcover 1991

University of Hawaii Press
Paperback 1995
Businessweek named Bullsone of the ten best books on business and economics in 1991....

Wall Street Journal: "This is a worthwhile book, which sheds light not only on Chinese but also on Americans…Mr. Stross offers genuine insights."

China Business Review: "Stross has a good feel for the pulse of the American business community in China, and his descriptions of expatriate life in China are full of good stories."

Far Eastern Economic Review: "Stross combines humour and depth in his finely written account of the evolving business relations between the U.S. and China over the past decade."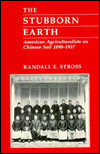 The Stubborn Earth: American Agriculturalists on Chinese Soil, 1898-1937
University of California Press
Hardcover 1986/paperback 1987
Journal of Asian Studies: "Immensely readable and richly rewarding….This is a book of charm and narrative force."... Pacific Affairs: "A marvelous book….The story contained in this book is not only fascinating in itself, but also instructive as an example of how easily good intentions can be frustrated by entrenched attitudes and mutual misunderstanding borne out of a cultural divide. It is brilliantly told by Stross: his style is racy, the narrative flows swiftly and the detail adds colour and piquancy. At the same time, the author is at pains to analyze the significance of the various assistance schemes which he describes." Journal of American History: "As America awakes to its reliance on the international community, it behooves the nation to bolster its training in international understanding via language and cultural awareness programs. All those involved in such efforts would do well to read Randall E. Stross's The Stubborn Earth." Agricultural History: "This is an extraordinary book about some exceptional people and events during a tumultuous period in Chinese history. It is both highly informative and a marvelous read."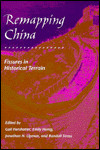 Remapping China: Fissures in Historical Terrain
Co-editor
Stanford University Press
Hardcover and paperback 1996